Introducing the daily digest email summary
Jul 05, 2022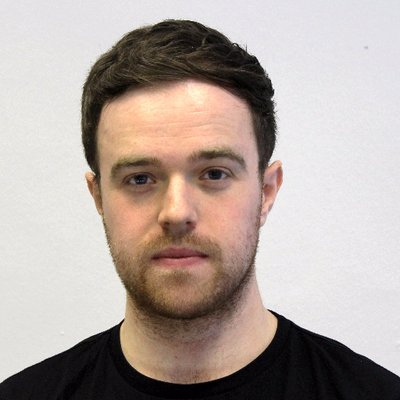 Philip Brown
Founder of Prise
Today we are introducing a daily digest email for all active and trialing users. The daily digest contains a summary of your latest activity, as well as a list of your smart recommendations.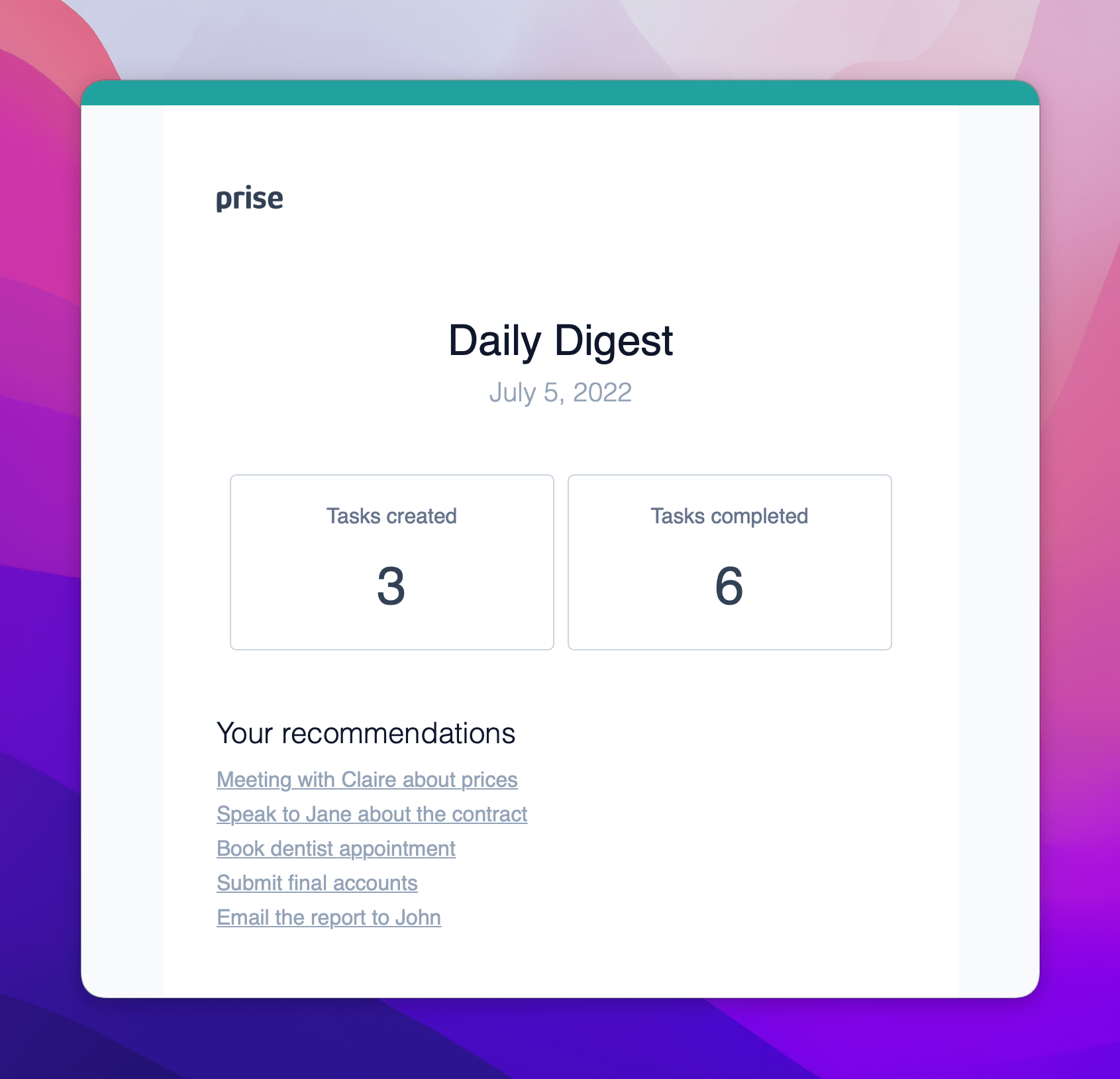 Part of the ethos of Prise is that is should remove the busy work from your life. Having a simple daily summary sent straight to your inbox is one less point of friction. This will mean you are ready to start your day with a set of tasks to work on chosen by Prise's intuitive understanding of your tasks.
If you are a current active or trialing Prise user, you should start receiving your daily digest email summary from tomorrow.
Sign up for a 14-day free trial
Prise brings calm to your productivity by reducing your overwhelming task list to the things you need to get done right now.
Start your 14-day trial